What is the HSE National Electronic Research Management System?
The HSE National Electronic Research Management System (NERMS) is an online platform that researchers will be able to use in the future to facilitate the approvals needed to conduct research in or with the HSE.
The vision for NERMS is that, for studies that fall under the scope of the HSE National Framework for Governance, Management and Support of Health Research (RGMS Framework), it will support researchers to complete a single application form to streamline the workflows required for research ethical review conducted by a REC and institutional governance for example data governance, contract, and indemnity etc. reviews conducted by a Research Office (RO).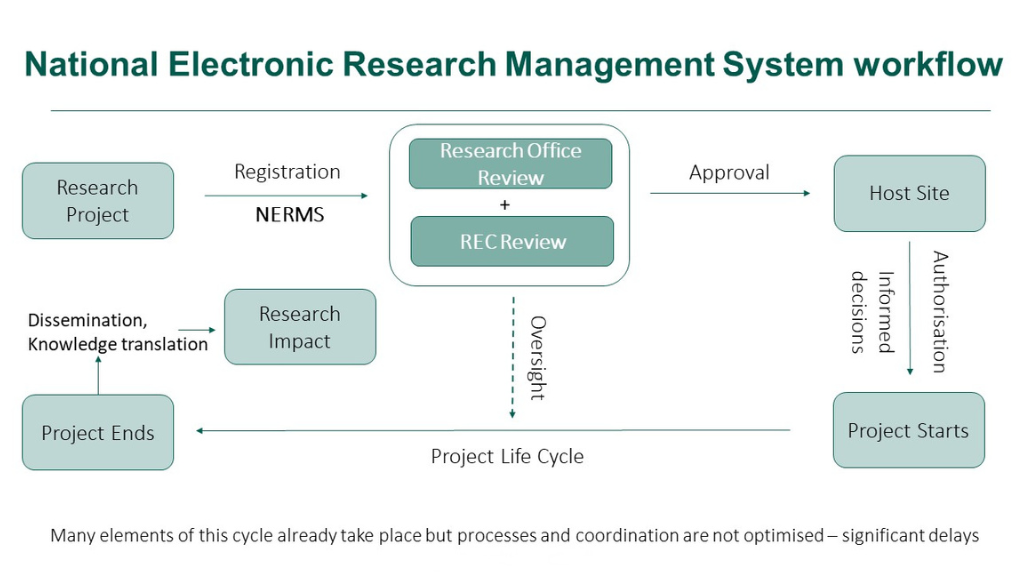 What is the NERMS project timeline?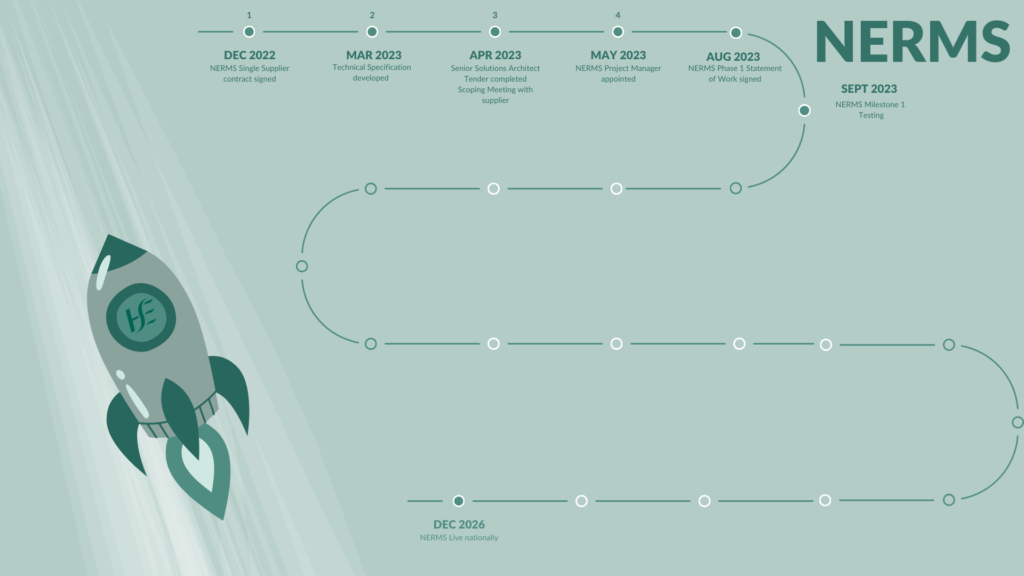 Following a tendering process a Single Supplier was appointed in late 2022 and the contract signed for an ambitious 4 year multi phased project. This project has been supported in part by a Public Service Innovation Award 2022.
The first phase of the project will take place in 2023 and will involve the roll out of NERMS to a number of pilot Research Ethics Committees. This roll out will happen in tandem with the development of six HSE Reference RECs as outlined in the HSE Roadmap for the Reform of Health and Social Care Research Ethics Committees and the ultimate objective is to greatly facilitate the start up processes for research projects and clinical trials involving multiple sites, not only in the HSE but also in the HSE funded services.
What benefits will NERMS provide?
NERMS is a key piece of HSE research infrastructure that will support an integrated and reliable research ecosystem and will facilitate research participation and collaboration by providing
An integrated platform to implement consistent and collaborative approach to institutional research governance and ethical oversight in the health service
A single point of entry for researchers and sponsors to trigger the relevant research ethical approval and governance processes.
A repository of information on research activity in the health service