The implementation of the HSE National Framework for the Governance, Management and Support (RGMS) for research will require the development of "RGMS functions" at local, regional, and national levels.
What is the RGMS Function?
The term RGMS function refers to all those parts of an organisation that have a role in the process of research management and governance. This includes for example the Data Protection Officer, Legal and Contracts departments, Finance, HR, indemnity and insurance. The HSE National Research and Development Office (R&D) is required to ensure the coordination of research governance protocols. These work in parallel with the HSE Research Ethics Committees to ensure the research hosted by the service is ethical, safe and compliant with legal and regulatory requirements.
The HSE National R&D Office is working with the RGMS Implementation Working Group to develop the HSE National Standard Code of Practice for the HSE RGMS functions. This code will be essential to enable national cohesiveness with regard to protocols for research governance and oversight in the health service with a view to resolve existing problems.
Where can I find more information?
An online information webinar about the vision for the development of the RGMS functions in the HSE took place on the 2nd of December 2021. The webinar and presentation are available to view below.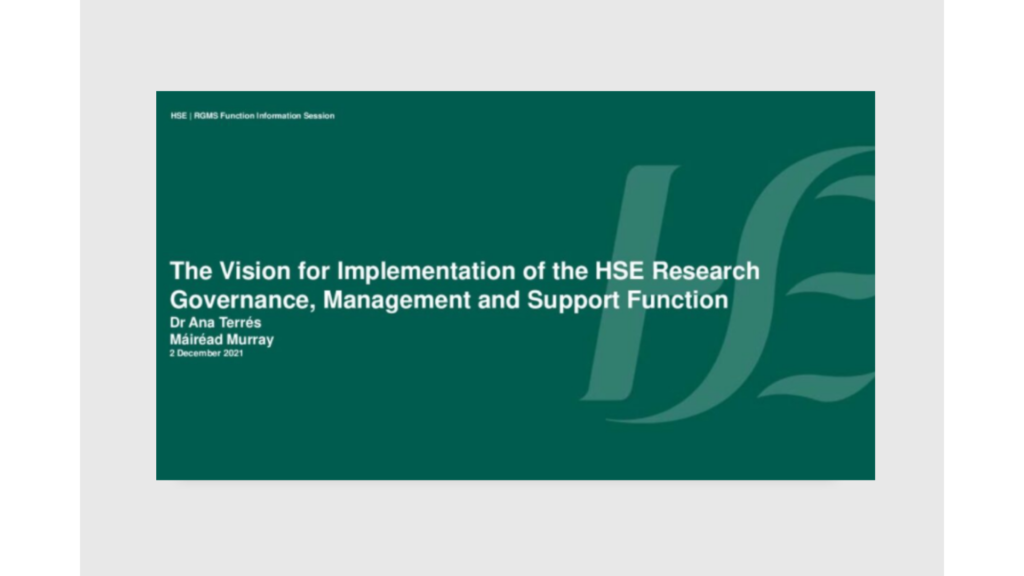 Presentation: Vision for the development of the RGMS functions in the HSE. 2nd December 2021.
Download PDF / 1 MB
---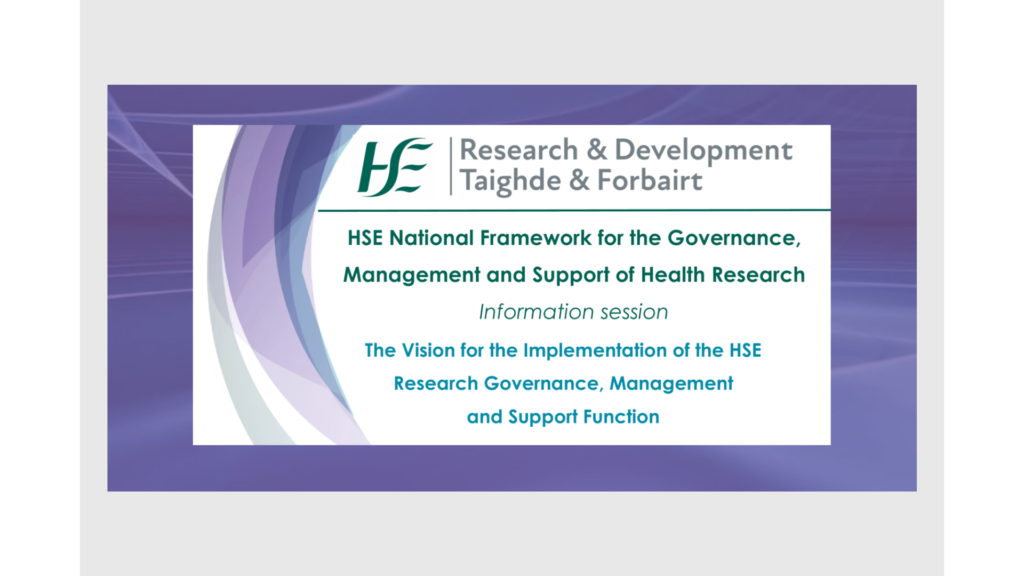 Video of webinar: Vision for the development of the RGMS functions in the HSE. 2nd December 2021.
Open video in YouTube